Bunyamin Aydin, the founder and creative director of Les Benjamins showcased his latest collection at Paris Fashion Week earlier today. For SS18, Aydin stayed true to his brand's ethos of interweaving cultural heritage with modern streetwear, trekking down under to Australia and New Zealand for a creative offering immersed in Aboriginal culture.
Eye-catching visuals came to life with thread embroidery, hand painting details, and collages – all emblazoned on easy streetwear, melding two worlds that only Aydin's deft hands would desire to craft. The Turkish native has always sort to bring a diverse and different perspective to streetwear and since Les Benjamins' emergence has consistently created clothing conditioned by culture; his and others that inspire him. The brand's SS18 collection featured many interesting pieces, however, a poncho infused with Aboriginal visuals, the leather track pants, and biker combo, and the open-shouldered sweatshirt with embroidered sleeves shined above the rest of tees, hoodies, sweatshirts, shorts, and joggers.
See below the look from Les Benjamins' Spring/Summer 2018 collection, featuring Luka Sabatt and Adriana Mora photographed by Dylan Don and styled by Robert Rabensteiner.
Les Benjamins SS18 Collection Looks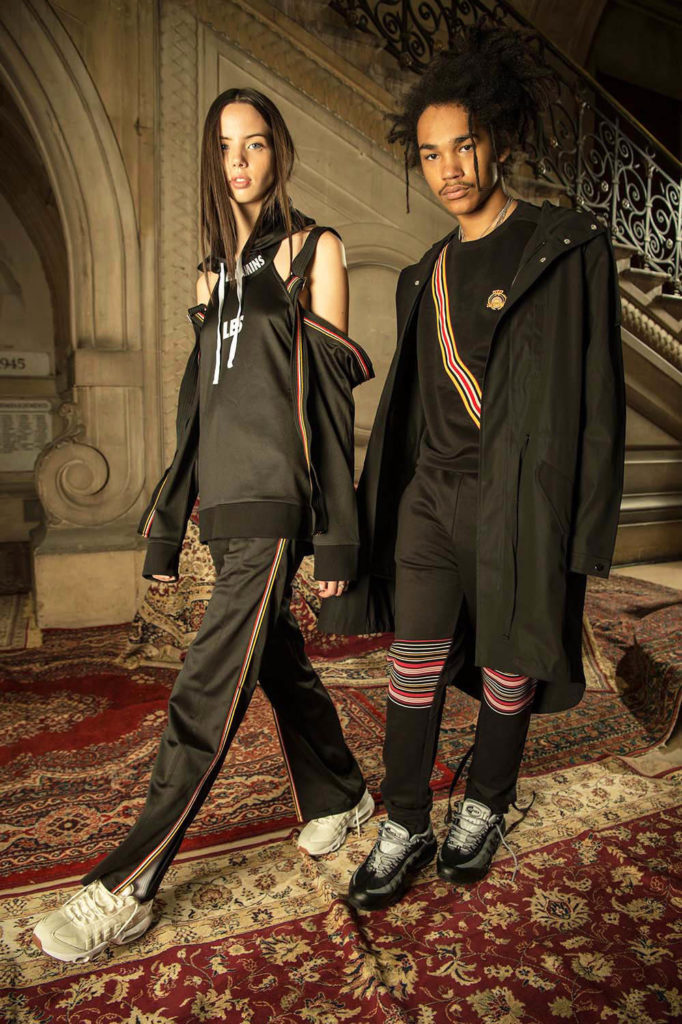 PHOTOS: LES BENJAMINS